Connect 4.
Messaging Service
Automatic distribution of bulk messages
to transmit lines taking the most effective method
Take advantage of
one-stop messaging service
Text Message
SMS / LMS / MMS
Kakao message
ATS / FTS / Alternative text
e-Fax
Batch processing
of customized messages
LinkHub provides various types of messages
-SMS/LMS/MMS, Kakao message(ATS/FTS) and e-Fax.
Customers can apply customized setting related to
various purpose with our partnership
that can manage every individualized users.
LinkHub's messaging system take an automatic distribution method
and customers can get very fast responses through it.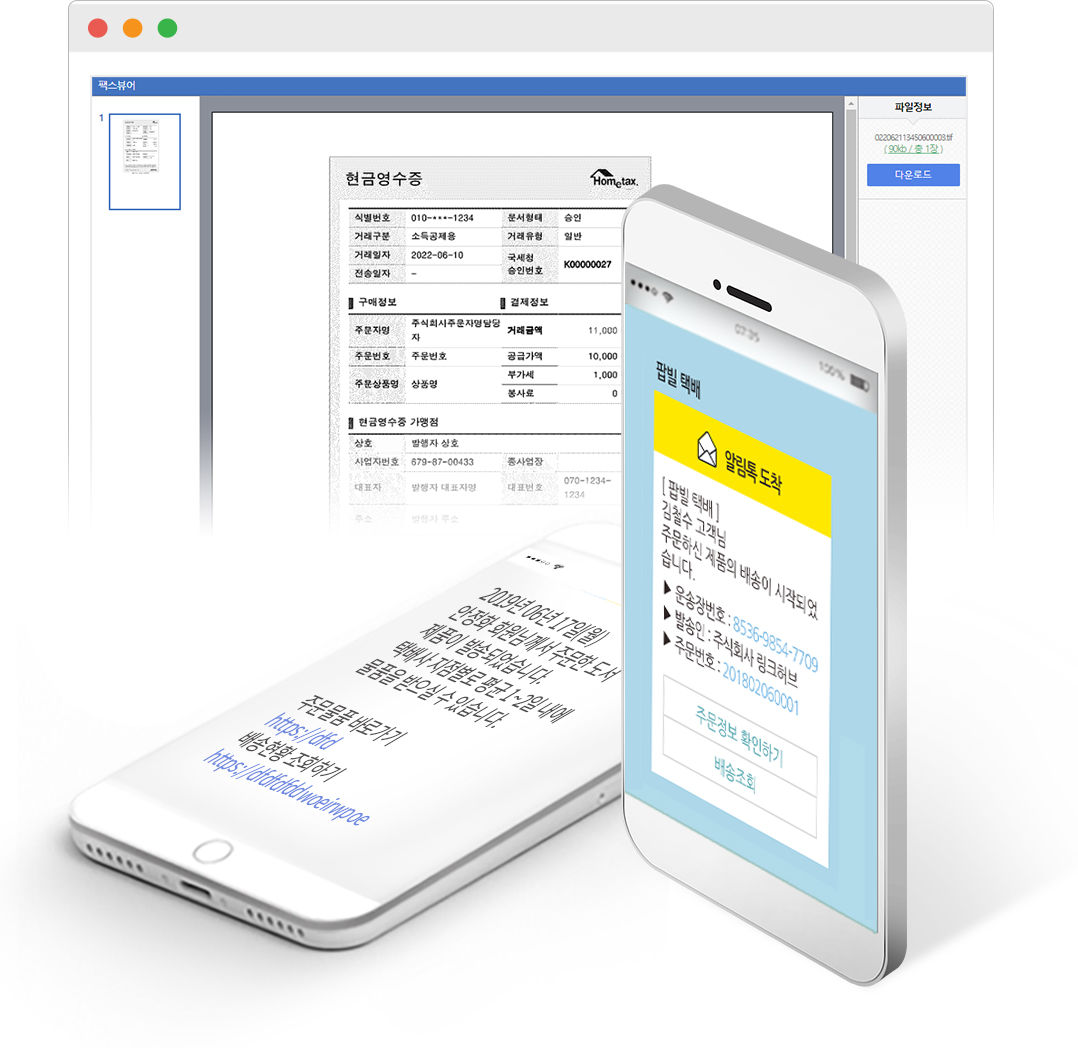 Mon)17-06-2019
Your delivery has started.
You'll get your product within 1-2
days depending on the location of shipping company.
Check the list of order
https://bit.ly/3L8QVx3
Check the status of delivery
https://bit.ly/2X200Wuu07x
(promo)LinkHub's summer event:
Don't miss a bonus point and a free migration* service for customers to newly move the Linkage service of e-Tax invoice from another company. Only LIMITED number of customers can get this benefit! Hurry up!
To block SMS call to 0808801892
[LinkHub]
Your verification code is
[16008536].
Please put your code in the box.
Thank you.
Hello, your partner(Buyer) sent the e-Tax invoice of March on 10th April. Please check the details and issue it by the due date.
*Location: POPBILL [e-Tax invoice → Documents waiting to be issued]
Text/Kakao/e-Fax total messaging service
to maximize the business efficiency
Automatic distribution system
considering with specialized lines
Multiple transfer line of SK/KT/LG
to guarantee the safe and speedy process
LinkHub's massive messaging service is
Quick and Smart.
Various
linkage method API Linkage, Module Linkage,
Opt-in Linkage
Customizable
partnership Management of calling number,
transfer history, payment
Exceptional
process speed Effective transfer management
of automatic distribution service
Automated
spam filtering Linking blocking utility
Automated spam filtering system